The Virtual Reality (VR) Journey Back in Time is a complete computer graphics virtual reality that enables you to view old landscapes up/down and left/right 360 °. When looking at a site, you can enjoy both the present day and the historical landscape at the same time.
Step 1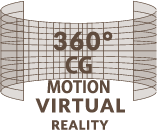 Please view sites using a smartphone.
The historical landscape will be displayed and you will feel as if you have slipped back in time.
Hold the smartphone screen horizontally when viewing.
Use VR goggles to experience historical landscapes with an even greater sense of realism.
Step 2



If you are using a smartphone, turn on the GPS.
You'll be guided from your current location to your destination using the navigation feature.
If you are using a computer, please use the departure site button to check the route.
Kitakyushu Area
Shimonoseki area


back